[ad_1]
The exhibition of Japan at the 17th International Architecture Exhibition of La Biennale di Venezia, installation view; Photo © Riccardo Bianchini / in-exhibition.
Trajectories of Elements – The exhibition of Japan at the Venice Architecture Biennale 2021
Under the title "Co-ownership of Action: Trajectories of Elements" and curated by the architect and educator Kozo Kadowaki, Japan's exhibition at the 17th Venice Architecture Biennale consists of an entire old wooden house which was dismantled and relocated to the Japanese pavilion of the Giardini della Biennale in Venice.
Called Takamizawa house after its original owner, the house in Venice was not rebuilt; on the contrary, some of its disassembled elements were used to create various objects, such as wooden benches installed in the garden of the Japanese pavilion, while others were carefully arranged inside the pavilion to showcase the articulated architectural history of the house, and that of its residents and, by and large, Japan from the 1950s, when the house was originally built, to 2019, when it was dismantled.
In addition to depicting the physical essence of a building, the exhibition explores more general and subtle concepts such as the cycle of time and the philosophical relationship between us humans and the objects we create and use during our existence.
As the exhibition curator writes: "The path that Takamizawa House has taken on its long journey through time and space to arrive at this place is proof of how inevitably our actions are rooted in the past and connected to the future. On the arc of this trajectory, Takamizawa House exists as nothing more or less than a series of elements that go through repeated cycles of aggregation and dispersion. (…) In this sense, architecture exists in the midst of a huge space-time continuum in which the actions of countless people constantly appear and disappear. "
Co-ownership of action: trajectories of elements
The Japan Pavilion – The 17th International Architecture Exhibition of the Biennale di Venezia
Commissioner: The Japan Foundation
Curator: Kozo Kadowaki
Exhibitors: Jo Nagasaka, Ryoko Iwase, Toshikatsu Kiuchi, Taichi Sunayama, Daisuke Motogi, Rikako Nagashima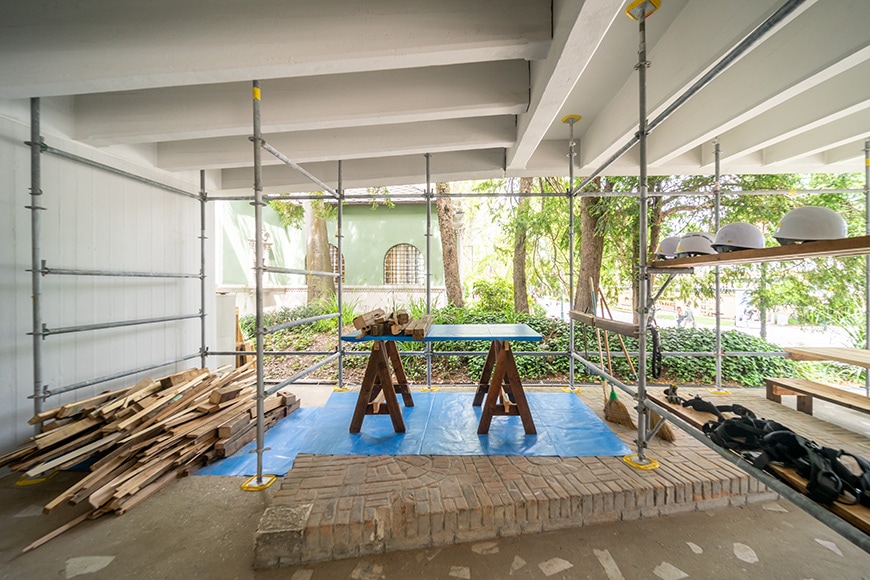 The small carpentry shop in the basement of the pavilion and one of the wooden benches from the Takamizawa house have been preserved; Photos © Riccardo Bianchini and Federica Lusiardi / Inexhibit.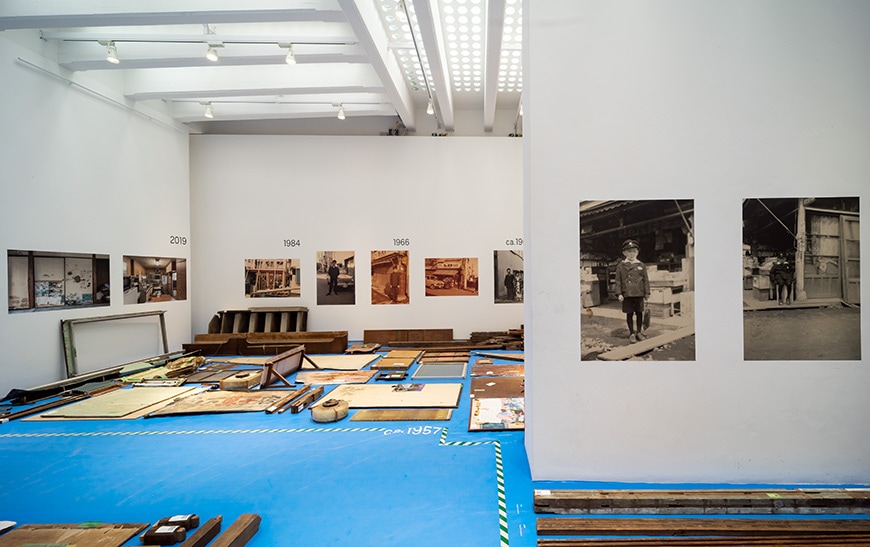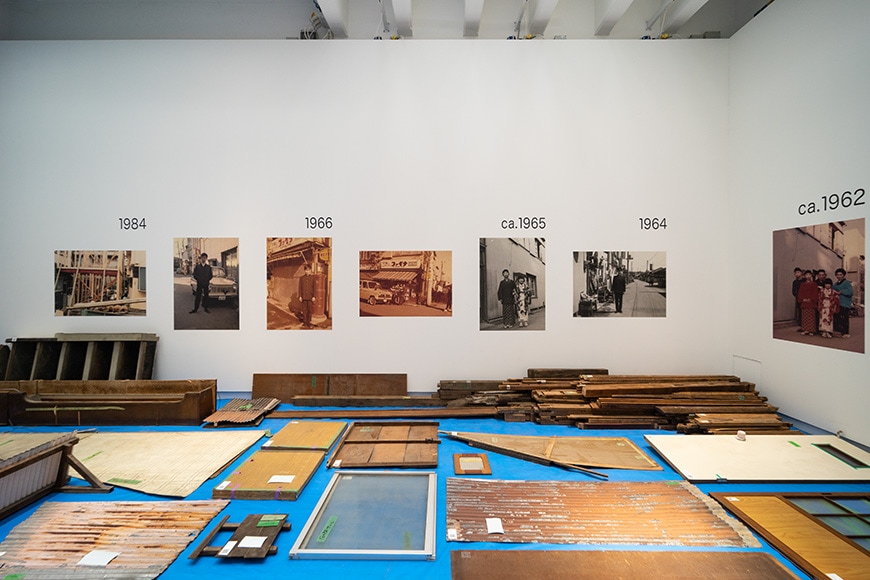 The exhibition also includes photos, objects and documents from the house's former residents, which help to contextualize its history; Photos © Riccardo Bianchini / Inexhibit.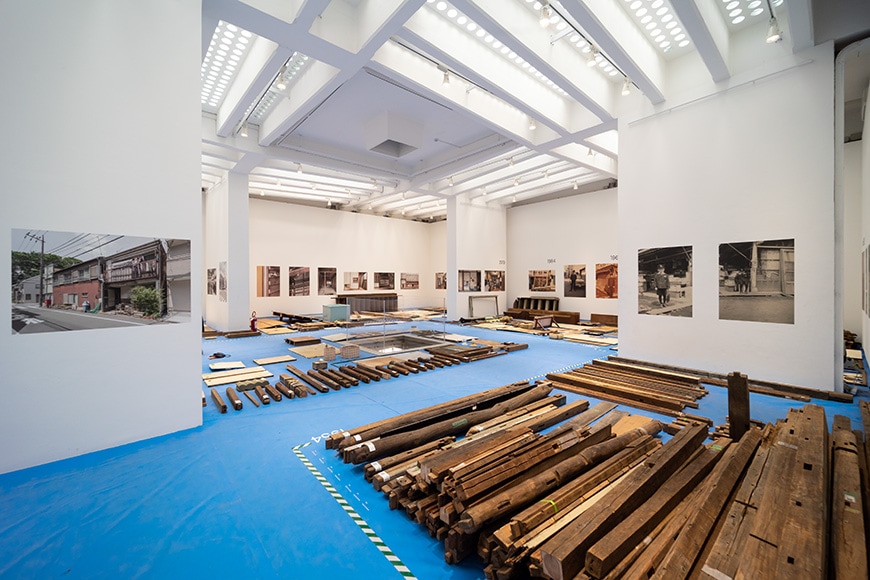 [ad_2]