[ad_1]
OREGON (WKOW) – Halloween is a time of year that usually brings sadness to the Modaff family in Oregon because it marks the time when one of their loved ones passed away unexpectedly. But this year the family teenager is remembering his father by recreating an old father-son Halloween tradition.
A self-proclaimed Halloween fan, 17-year-old Michael Modaff spent most of his October building decorations in his garden.
"I'm the Halloween expert," said Modaff. "The person behind it all."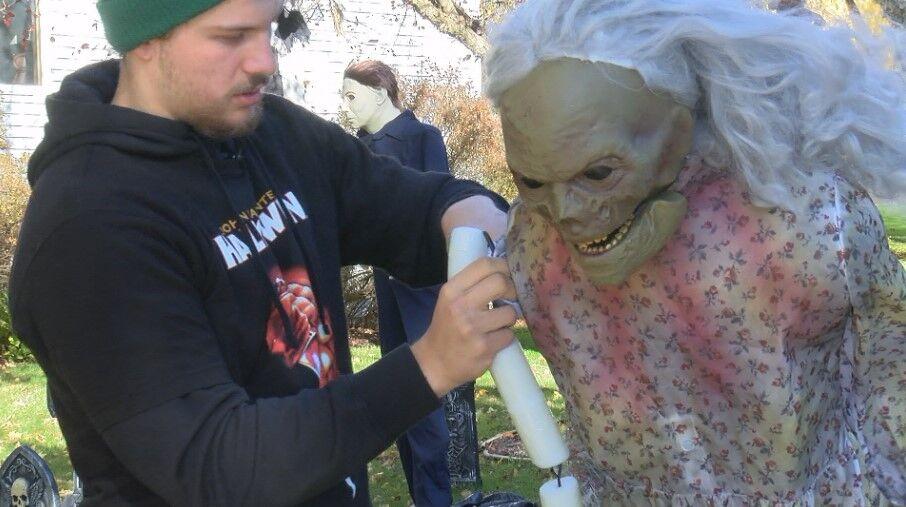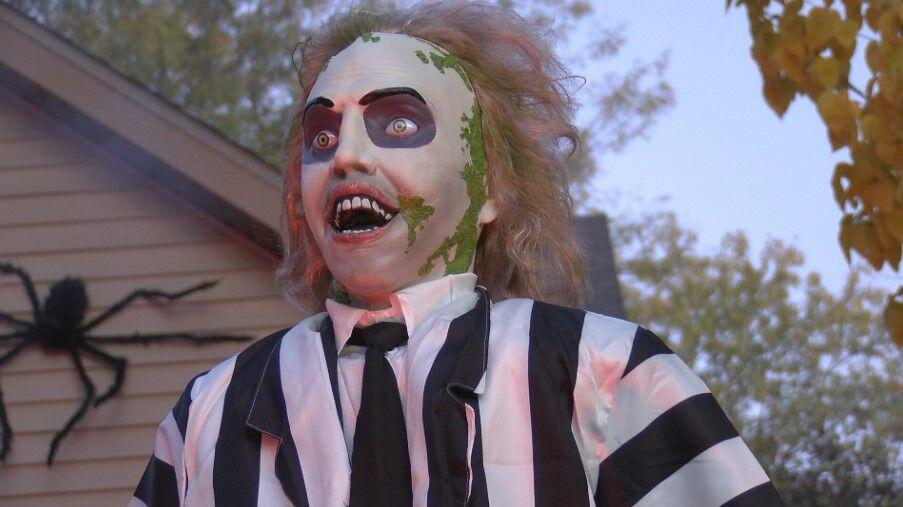 The yard is covered with dozens of animatronics, tombstones, and cobwebs. Every year until he was 11, Michael and his father, Rich, would decorate their home.
But then there was a tragedy.
"Michael and Rich were setting up for a haunted house that day and had to go to the hardware store and [Rich] had a heart attack, "said Michael's mother, Kris Modaff." And that was the last time Michael saw his father. "
Death left a void in the Modaff family. For years they haven't set up for Halloween again.
"You know, it's kind of hard just thinking about Halloween, watching it, you know, because that was something my dad and I loved to do," Michael said. "It wasn't the same without him."
In recent years, however, Michael has slowly returned to his old groove.
"When the pandemic first started, I got involved again," he said. "I had that spark again and I started to remember it more and not look at it so sadly."
Michael's mother and aunt Mary supported him during the grieving process, but they admit that he does most of the work himself.
"It's nice to see he's doing it again," said his aunt. "To be able to bring that back. That was really great. And I'm very happy that he is doing it this year."
Michael's mom said she was glad to see her son bring the tradition back because Halloween is when the family needs happiness most.
"Halloween was her thing," she said. "I mean, it was from day one. Always bringing things out, just the thrill and excitement – that was their special connection."
On Halloween night, the Modaff family held a Trick or Treat Open House to showcase their latest decorations. Dozens of onlookers posed for selfies and took photos of the animatronic characters.
Michael said it was the least he could do to honor his father. He said he hoped to continue the tradition even when he has children.
"You know, when he's watching, I hope he'll look down and smile as he sees I can still do this stuff," Michael said. "And I know if he was here he would do it with me."
[ad_2]